Welcome to the Midnight Gang! Midnight is the time when all children are fast asleep, except of course for… the Midnight Gang. That is when their adventures are just beginning…
When Tom gets hit on the head by a cricket ball, he finds himself at Lord Funt Hospital, and is greeted by a terrifying-looking porter. Things go from bad to worse when he meets the wicked matron in charge of the children's ward… But Tom is about to embark on the most thrilling journey of a lifetime!
The Midnight Gang tells an extraordinarily heartwarming and, of course, funny story of five children on a hospital ward – and on a quest for adventure! It is a story of friendship and magic – and of making dreams come true. Readers are set to be utterly spellbound by this heartfelt story that will bring magic to everyone's Christmas.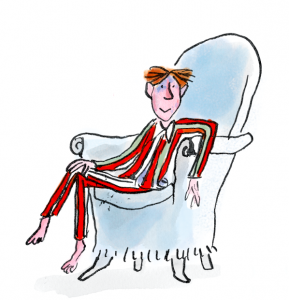 Have you ever wondered what your baby gets up to at night after you have tucked them in? If they are anything like cheeky Miss Brenda, then look out!
The gang is waiting.
Doesn't the image of this make you smile?
Take a journey into Margaret Wild's imagination with baby Brenda. Where the only place you can go is as far as your imagination will take you. To the park, to the moon, into the stars and riding on a comet!
Such a fun book with stunning illustrations from Ann James.
Gorgeous!
Title: The Midnight Gang
Author: Margaret Wild
Illustrator: Ann James
Publisher: Scholastic,
Publication Date: July 1997
Format: Paperback
ISBN: 9781862912991
For ages: 3+
Type: Picture Book