Most 15-year-olds aren't thinking about visiting other planets, but Alyssa Carson is different: for almost her entire life, she's been planning to be one of the first humans to step foot on Mars.
"I do everything that every other normal kid does, except on the side I'm training to become an astronaut and go to Mars." Meet 15-year-old Alyssa Carson who, from age 3, has had her sights set on becoming the first human on the Red Planet as part of NASA's mission for 2033.
She's already become the first person to attend all of NASA's Space Camps worldwide, is the youngest person to ever complete the Advanced Space Academy course, and is now studying college-level classes from 10th grade – in four languages.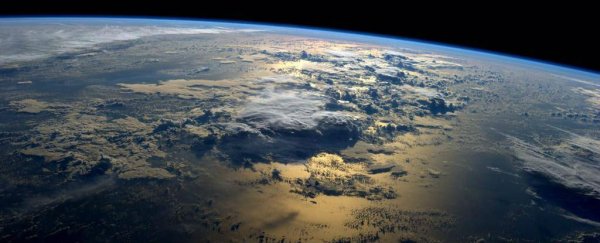 So watch her story, be inspired, have your mind blown, and feel good knowing that the future of our planet and our civilization is in the most excellent hands when there are girls like Alyssa and 12-year-old Taylor Richardson and now 18-year-old Abigail "Astronaut Abby" Harrison who are willing to do what most could never even fathom.